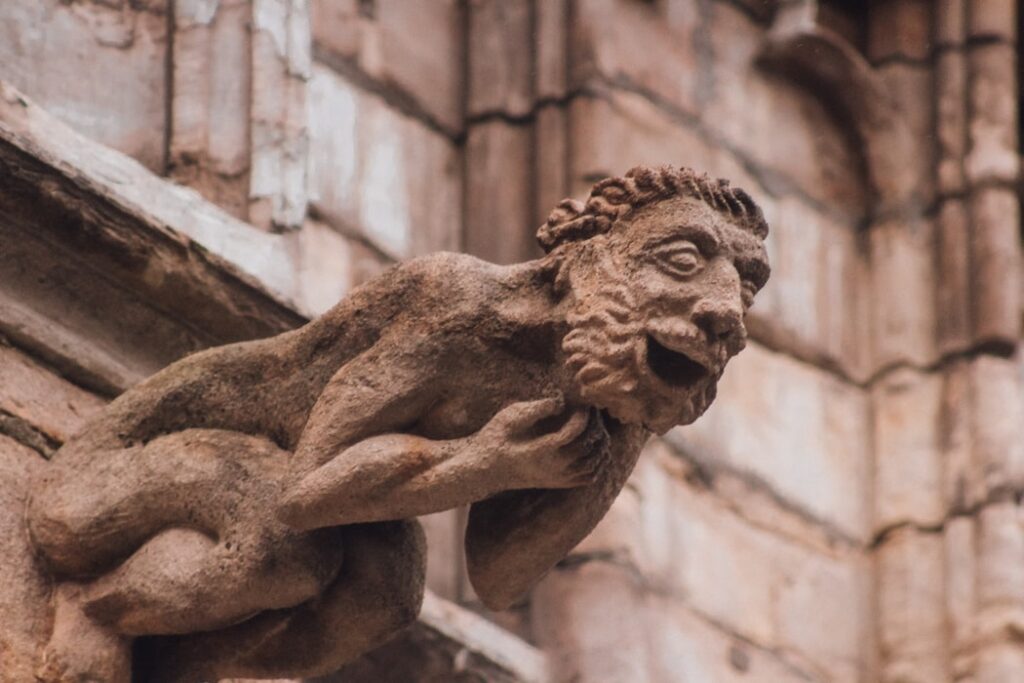 What is one of the worst things for a Russian speaker? Hearing your language butchered by actors playing baddies in films (I'm only half-joking). And for a Russian-speaking internet user? Reading online content in Russian that's been translated entirely by a machine, an incompetent human or a combination thereof. It can range in quality from completely unintelligible to sort-of-making-sense-but-very-puzzling to grammatically correct, but profoundly uninspiring.
And while it is great to see brands catering to an international audience and making their websites available in multiple languages, time and time again I see beautiful websites of high-end brands in Russian that make me cringe. Why is that? Sometimes it's the unimaginative copy and word-for-word translations, sometimes it's the technical issues that prevent the interface or the menus from displaying properly, and sometimes it's both.
Why quality assurance is essential for your Russian website
Website localization projects often involve multiple steps:
translation and transcreation of content and user interface
revision by another linguist
translation of meta titles and meta descriptions for SEO purposes
linguistic quality assurance (LQA)
Having worked on many web localization projects, I know how important the last stage is. It might seem that once the translations are delivered by a translation agency and uploaded on the website, the job is done. But there's so much that can fall through the cracks when there's no one to run the final quality check and when the client's team doesn't speak the language.
All too often I come across websites that have been launched without this essential check. The result is a website that makes users cringe, is difficult to navigate and makes the brand look cheap and unprofessional.
The price of not budgeting time and money for QA
I am going to use just one screenshot to illustrate how critical quality assurance can be. This is a top menu on a website of a luxury hotel, which is available in several languages including Russian.
So, what exactly is the problem? Well, there are about 12 – nearly as many as the menu items! Let's look at what has gone wrong here and why.
"Into the wild" – this hasn't been translated at all.
"гольф" – this should be written with a capital letter.
"Горы в летний сезон" – this is just about ok, although "Летний отдых в горах" seems more appropriate to me.
"Короткий отдых в городе Городские каникулы" – for some reason "City Break" was translated twice, making this menu item overly long, which likely prevents other menu items from displaying in full. Also, neither of the two translations is particularly appealing.
"Кулинарные уроки" – just about ok, although I'd think about using "Кулинарная школа".
"медовый месяц" – this should be written with a capital letter.
"Райских направлений" – this is my favourite, because it shows that this string has been first translated elsewhere and reused. It's in the Genitive case (="of heavenly destinations"), whereas it absolutely has to be in Nominative.
"Романтический уик-энд" – ok.
"Сафари и Дикая природа" – this should be "Сафари и дикая природа". Unlike in English, in Russian headings only the first letter is capitalised.
"Семейный" – this should be "Семейный отдых" or similar, but the second word is missing.
"Спа & Красота" – again, only the first letter should be capitalised. Also, ampersand is not something you typically use in Russian, so at the very least it should read "Спа и красота", but I'd spend more time to come up with something more creative.
"Столики (brand name)" – in fact, this should be "Рестораны (…)". No idea why "restaurants" was translated as "tables".
"Энологический" – again, the second word is missing and the lonely adjective doesn't really tell you anything (except that nobody bothered to check the Russian website or the menus). I would suggest "Ценителям вина", "Винные отели" or something similar.
As you can see, the first impression of a Russian user landing on this website is not going to be great. I doubt they'd be willing to part with their hard-earned cash if they cannot navigate their way around the website in the first place.
Other issues quality assurance can detect
Typos and mistranslations. Yes, these happen, even on homepages and in really big font. A few months ago I contacted a big jewellery brand to tell them they had a typo on their homepage and it was really hard to ignore!
Reused strings. You might need to translate the same word differently in different parts of your website. How so? Here's an example: you have a list of countries and cities with stores or stockists for your brand. You'll want the names of the countries and cities translated into Russian. You might also have an integrated Google Map with addresses for each store and these you most definitely want to keep in English for customers to be able to find them. Using strings in more than one location does not save money and can often backfire.
Fonts. Not all fonts – even if they support Cyrillic – will look good on your website. The difference can be especially stark if you're keeping some words in English (like a brand name) and have the rest of the text in Russian. I personally find this really distracting and unappealing. Somehow the Cyrillic version of the font often looks less classy.
Layout. Checking for layout is also important. In this blog post you can see an example of why it is the case.
So, what's the price of not budgeting time and money for a proper quality assurance process before launching your website? Poor customer experience, lost conversions and having to fix issues at a later date at a higher cost. So, perhaps not the best use of money invested in website localization.
If you'd like a Linguistic Quality Audit for your existing Russian website to make sure it shows your products and services in the best possible light, please get in touch via contact form or email me at yulia@choiceofwords.co.uk to discuss your project.